RELIABLE MEDICAL BOARDING FOR DOGS & CATS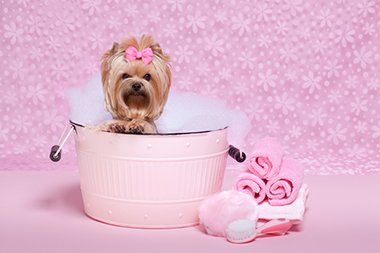 With available medical boarding for dogs and cats, you can feel confident that your companion animal will remain safe, healthy, and comfortable during his or her stay at West Park Animal Hospital. We provide boarding for pets that are diabetic, have a seizure history and those who require daily medication administration. Our trusted kennel attendants love nurturing your pet with lavish attention and professional care while continuously monitoring the status of your companion's health and overall wellbeing.
We are particularly well known for our advanced pet boarding options for companion animals that have preexisting conditions such as diabetes or other non-contagious illnesses. You can rest assured that our responsible and trained staff will properly administer all medications as instructed and will actively observe your pet's condition around the clock. An experienced veterinarian is also on duty between 8 a.m. and 1 a.m. every day of the week in the rare case of an emergency or sudden sickness.
BOARDING POLICIES AND PROCEDURES
If you are interested in medical boarding for your dog or cat at our facility, please contact us for further details and scheduling. We also ask that you review our pet boarding policies and procedures prior to your arrival to ensure the safety and wellbeing of all:
DROP OFF AND PICK UP
You may schedule your pet to be dropped off your pet from 9am-11pm

Please plan to spend at least 10 minutes at our facility during drop off as you will need to fill out a boarding consent form per pet upon each boarding session

Pick-up times range from 8 a.m. to 10 p.m. every day

If you plan to pick up after 9 p.m., please call so that we may prepare for your arrival
REQUIRED VACCINATIONS For boarding (Medical Only)
Dogs must be up to date on the following:

Rabies
Bordetella
Distemper
Flu
Must have had a heartworm test within the past year or must have taken a heartworm prevention for the past 12 months consecutively

Cats must be up to date on the following:
Your pet must be fully vaccinated for the above items PRIOR to drop off so please plan accordingly as some vaccinations require an initial vaccine and a booster in 2-4 weeks.
WHAT TO BRING AND WHAT NOT TO BRING UPON DROP OFF:
You may opt to bring your pet's food to prevent an upset stomach from the introduction of new food

We can feed your pet with our food if you so choose

Medications

Please bring all medications in the original vials clearly stating your pet's name and dosage instructions

Please do NOT bring the following, as we provide sanitized:

Bedding
Blankets
Toys
Food bowls
Thank you for your Cleveland Hot List votes. We were voted #1 again for the 5th year in a row! We are happy to continue to serve the community and appreciate your support.