Treatment for Pet Heart Disease in Cleveland, OH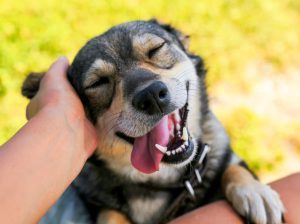 Just as heart disease is a significant concern for people, pet owners must be aware of their pets' risk. Both cats and dogs are susceptible to heart disease, and these conditions can be present from birth or develop over time. The caring team at West Park Animal Hospital delivers care to pets throughout the Cleveland, Ohio, area, including West Park, North Olmsted, Berea, Rocky River, Lakewood, Fairview Park, and the surrounding areas. Diagnosis and treatment for pet heart disease are available at our AAHA-accredited practice.
What Is Pet Heart Disease?
Pet heart disease can either be congenital or acquired. Congenital heart disease is found at birth and may be inherited from parents. It may also be due to a predisposition to heart disease for that breed or abnormal development in utero. Examples of congenital heart disease in dogs include patent ductus arteriosus and pulmonic stenosis. The congenital heart diseases in cats include heart valve malformations and holes in the heart.
As pets age or are exposed to external factors such as infections or malnutrition and normal aging, they may develop acquired heart disease. This type of illness is more common in middle-aged and senior pets. In dogs, acquired heart disease can manifest as arrhythmia, pericardial disease, or canine valvular disease. On the other hand, in cats, acquired heart disease may present as feline myocarditis or hypertrophic cardiomyopathy.
A related condition dogs and cats may develop as a result of heart disease is congestive heart failure (CHF). This condition occurs when the heart cannot circulate enough blood to other body parts. This can cause fluid buildup in the lungs, abdomen, and other tissues and may result in difficulty breathing.
Symptoms of Heart Disease in Dogs and Cats
Signs may differ depending on the specific condition, but the following are common symptoms of heart disease in cats and dogs:
Persistent coughing, especially at night or following physical activity
Abnormal heart sounds (arrhythmia, murmur)
Breathing difficulty, shortness of breath
Restlessness at night
Increased fatigue
Rapid weight loss
Swelling in the legs or belly
Vomiting
Fainting
Diarrhea
Weakness
Poor circulation (cold extremities, pale or blue gums)
Muscle weakness in the hind limbs (paralysis and paresis)
What Causes Heart Disease in Pets?
As mentioned, heart disease in dogs and cats may be congenital. When the condition is acquired, nutrition may play a role.
Another factor is breed. Some dog and cat breeds are seemingly more at risk for heart disease than others. For dogs, this includes Golden Retrievers, Doberman Pinschers, and Cavalier King Charles Spaniels. For cats, this includes Maine Coons, Ragdolls, and American and British Shorthairs.
Diagnosis and Treatment of Pet Heart Disease
Heart disease in cats and dogs can be difficult to diagnose, as visible symptoms are not always present, and some signs may indicate other illnesses. Regular checkups are essential to ensure that heart disease is detected early and the appropriate treatment is provided.
When a veterinarian suspects a pet has heart disease, they conduct a thorough physical examination. This includes listening to the pet's heart and lungs, checking their pulse, and asking the owner questions about their pet's health history. Additionally, diagnostic tests like blood work, x-rays, ultrasounds, and electrocardiograms may be advised using our in-house laboratory and specialized equipment.
Once heart disease is confirmed, veterinarians will determine the appropriate course of treatment. The treatment will depend on the type and progression of heart disease and will typically focus on addressing the underlying cause. It may consist of taking medications to alleviate symptoms and making lifestyle changes, such as modifying the pet's diet. Veterinary surgery may also be recommended in some cases.
Seek Comprehensive Care for Pet Heart Disease in Cleveland, OH
It can be heartbreaking to witness a pet struggling with heart disease, and even more so when owners are unsure of how their pet may feel. At West Park Animal Hospital, pet owners gain peace of mind knowing their beloved companions are in good hands. Our facility is equipped with the latest technology and tools for accurate diagnostics and offers numerous veterinary services for treating pets with heart disease and other conditions.
West Park Animal Hospital serves pet owners and their pets in West Park, North Olmsted, Berea, Rocky River, Lakewood, Fairview Park, Cleveland, and the surrounding areas. Contact us today to learn more about pet heart disease and available treatments.
SERVICES
Thank you for your Cleveland Hot List votes. We were voted #1 again for the 5th year in a row! We are happy to continue to serve the community and appreciate your support.