Treating Dogs with Tibial Tuberosity Advancement Surgery in Cleveland, Ohio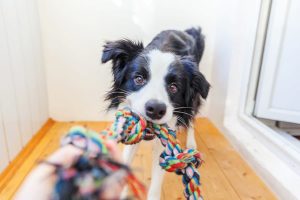 T
ibial tuberosity advancement (TTA) surgery is a procedure to repair a torn cranial cruciate ligament (CCL) in a dog's knee. A ruptured or torn CCL is a frequent reason for lameness in the hind limbs, and surgeries to repair the CCL are the most common orthopedic procedures performed on dogs.
When considering a medical procedure for your furry friend, it is important to choose a care provider that offers high-quality facilities and can utilize the latest medical procedures. At West Park Animal Hospital in Cleveland, Ohio, our highly trained veterinarians follow strict AAHA standards and treat each patient as a member of our family. If you are considering TTA surgery for your dog, we invite you to experience why West Park Animal Hospital is trusted by pet owners in Cleveland, West Park, North Olmsted, Berea, Rocky River, Lakewood, and Fairview.
What Happens during TTA Surgery?
The CCL stabilizes your dog's knee and is attached to the shin and thigh bones. When the CCL is ruptured or torn, the knee becomes increasingly unstable, which can have a significant impact on your dog's mobility. If left untreated, an unstable knee can often result in damage to the meniscus, which is cartilage found within the knee that absorbs shock between the shin and thigh bones.
TTA surgery does not directly repair or replace the CCL. Rather, it slightly alters the structure of the knee so that the CCL is no longer needed to stabilize the joint. Most TTA surgeries are successful and result in decreased knee pain, as well as significantly improved mobility for the canine.
Before your pet receives TTA surgery, a series of detailed X-rays will be taken of the knee and shin. When it's time for surgery, anesthesia is administered, and the area around the knee is shaved. Next, a small incision is made near the kneecap, and a cut (Osteotomy) is made in the shin bone. Once the shape (anatomy) of the bone is modified, metal implants are inserted to secure the bone into position and allow for healing. Most dogs are cleared to return home a day or two after surgery.
Caring for Your Pet after TTA Surgery
After your pet receives TTA surgery, aftercare is critical and will last several months. Pain medication will be prescribed, and a plastic recovery collar might come in handy if your pet is prone to excessive licking. For the first month after surgery, exercise time will have to be severely limited. Prevent your dog from jumping, climbing, or running by keeping them on a leash at all times during recovery.
After several weeks of rest and once the wound is completely healed, exercise and play can gradually begin to be worked back into your dog's routine. During the recovery phase, swimming is a great way for your dog to remain active without putting too much stress on their joints. After about six weeks, you will return to the office for a checkup, and our staff will assess the healing process and explain any next steps to take.
Choose Cleveland's West Park Animal Hospital
West Park Animal Hospital is at the forefront of modern-day pet medicine in Cleveland, Ohio. Our dedicated staff of pet lovers utilizes the most advanced treatment methods and technologies to serve all your pet's healthcare needs. If you are interested in learning more about TTA surgery or scheduling a wellness exam, please contact us today, and be sure to ask about our long history of serving families with pets in Cleveland, West Park, North Olmsted, Berea, Rocky River, Lakewood, and Fairview.
SERVICES
Thank you for your Cleveland Hot List votes. We were voted #1 again for the 5th year in a row! We are happy to continue to serve the community and appreciate your support.