INDUSTRY LEADER IN VETERINARY INTERNAL MEDICINE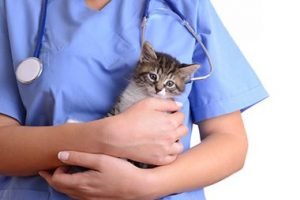 Acomprehensive animal hospital located in West Cleveland, Ohio, we provide elite veterinary services to all dogs, cats, and even pocket pets. Our doors are always open to established and new clients alike as we aim to optimize the health and happiness of each pet. Included in our complete list of veterinary internal medicine care is advanced:
Cardiology (heart care)
Critical care
Dental care
Dermatology (skin care)
Endocrinology (glands and hormones)
Gastroenterology (digestive disorders)
Hematology (blood conditions)
Infectious disease (spread by a virus, bacteria, or parasite)
Neurology (nervous system disorders)
Ophthalmology (eye care)
Orthopedics (bones, muscles, ligaments, etc.)
Pulmonology (lungs and respiratory tract care)
Senior pet medicine
Young small animal medicine (puppy and kitten care)
QUALITY PET CARE SERVICES
Our dedicated veterinarians and professionally trained staff commit themselves to preventing, accurately diagnosing, and quickly treating almost any and all problematic pet conditions. The quality of our services, facility, methods, and equipment is held to the highest of standards in the veterinary industry as we strive to bring your pet only the best, most innovative care available.
PREVENTIVE CARE SERVICES
Educational veterinary resources for pet owners (news and trusted links)
Microchipping
Parasite preventives
Boarding for sick pets (with diabetes, for example)
Spay and neuter services
Vaccinations
Veterinary dental care
Wellness exams
PET DIAGNOSTICS
Digital X-rays
Electrocardiography (EKG)
Ultrasound
Onsite veterinary laboratory
VETERINARY TREATMENTS
In-house veterinary pharmacy
Intensive care unit
Isolation ward used for those with contagious diseases
Pet pain management
Pet rehabilitation center (pet physical therapy)
Surgery
Veterinary emergency unit
Schedule your appointment with us today to help ensure your furry friend lives a happy, healthy life.
SERVICES
Thank you for your Cleveland Hot List votes. We were voted #1 again for the 5th year in a row! We are happy to continue to serve the community and appreciate your support.