Pet Resources for Owners in Cleveland, Ohio's West Park Area and Beyond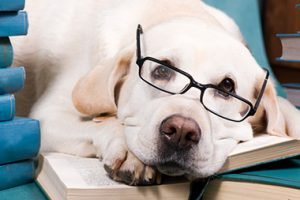 W
est Park Animal Hospital strives to serve our area as a first-class veterinary hospital, providing you with excellent pet services along with wonderful customer service. One of the ways we can accomplish this is by providing our clients with pet resources they can count on when they need them. Learn about the reliable pet resources we provide to our clients in Cleveland, Ohio's West Park, as well as North Olmsted, Berea, Rocky River, Lakewood, Fairview Park, and the surrounding areas.
Reliable Pet Resources
At West Park Animal Hospital, our team goes the extra mile in informing, educating, and guiding our pet owners with resources they can not only trust but put to good use. We also believe in connecting local pet owners with one another, who may be experiencing similar challenges with their pet's health or grieving a loss. These pet resources include:
Providing Pet Resources You Can Trust
As a pet owner, having reliable information you can easily access can help you in a variety of situations, especially if you are noticing changes in your pet's health. For more than 50 years, West Park Animal Hospital has been providing pet owners in West Park, North Olmsted, Berea, Rocky River, Lakewood, Fairview Park, Cleveland, and the surrounding areas with pet resources they can trust. Contact us to learn more about our pet resources, along with the veterinary services we provide.
PET RESOURCES
Thank you for your Cleveland Hot List votes. We were voted #1 again for the 5th year in a row! We are happy to continue to serve the community and appreciate your support.