COMFORTING, PEACEFUL END-OF-LIFE PET CARE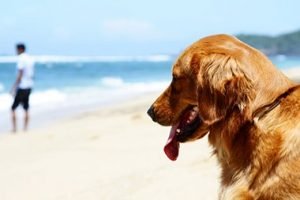 As compassionate pet owners ourselves, our ultimate hope and mission is to not only sustain but also enhance every pet's overall well being through dependable and professional veterinary services. However, if all possible treatment and pain management options have been exhausted, there may come a time when we need to make difficult, candid decisions regarding your pet's quality of life.
Factors such as age, chronic disease, or traumatic injury can sometimes inflict unbearable, untreatable symptoms of pain and misery. Our caring veterinarians and staff will guide you through all possible options and will only consider humane pet euthanasia if quality of life is determined to be extremely low without the possibility of recovery.
Our professional hospice services in Cleveland, Ohio, provide you with moral support as well as deliver humane pet euthanasia with only the most peaceful, advanced methods available. Rather than startle your pet with a needle, we pre-place an IV catheter, allowing your pet the time he or she needs to relax and become comfortable. If you wish, we encourage you to hold, pet, speak to, and comfort your dog, cat, or pocket pet during this time to add extra peacefulness and serenity.
A trusted partner of West Park Animal Hospital, Western Farms (located in Grafton, Ohio) offers several options for your deceased pet, including:
Private cremation
Clay paw prints
In addition, you may opt to memorialize your beloved furry friend through a variety of:
Urns
Caskets
And other specialty pet memorial products
PET LOSS COPING GUIDES AND ONLINE MEMORIAL LINKS
SERVICES
Thank you for your Cleveland Hot List votes. We were voted #1 again for the 5th year in a row! We are happy to continue to serve the community and appreciate your support.