End of Life Pet Care in Cleveland, OH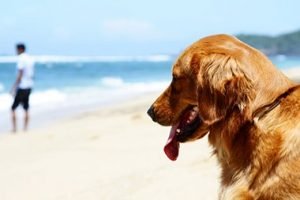 Having to put down a pet is a painful process, and it's important to have it performed by trusted veterinary professionals. At West Park Animal Hospital, we aim to provide you and your pet with the highest quality of care and compassion throughout this difficult time. Learn more about our animal hospital in Cleveland, OH, and how we can serve you and your pet in times of need.
Making a Decision
No pet owner ever wants to put down their furry friend, and it can be difficult to decide when it's time to consider end-of-life care. Our expert veterinarians will work with you to walk you through all of the options for your pet in a compassionate and caring manner. It is recommended to seek advice from one of our expert veterinarians and have an honest conversation regarding your pet's health and quality of life. We care about our human patients as much as our animal patients and we want you to be secure in your decision. Humane pet euthanasia is only recommended when your pet's quality of life is assessed to be very low and recovery is not possible.
Some factors to consider when thinking about your pet's health and quality of life include their age, health status, and pain level. As pets age, they can experience increased health problems that can affect their quality of life. If your pet is aging and you notice they have a decreased appetite, difficulty moving, or don't seem to enjoy human interaction, you may want to consider humane euthanasia.
If your pet has been diagnosed with a chronic disease or chronic pain, it may be time to consider end-of-life care if your pet has exhausted all other treatment options and is experiencing decreased mobility and quality of life. Similarly, if your pet has experienced a traumatic injury that can't be healed, it can cause their living quality to decline greatly. This is a time when you might consider pet end-of-life care.
Pet End of Life Care Services
West Park Animal Hospital is among a few AAHA-accredited animal hospitals in the country, which assures that our procedures, equipment, and technology all meet the highest industry standards. This is demonstrated throughout all our services, but particularly in our pet end-of-life care.
The Process
Our animal hospital offers compassionate hospice services to your pets in Cleveland, Ohio. Our staff performs humane pet euthanasia with only the most advanced methods available. Instead of startling your pet with a needle, we put in an IV catheter ahead of time, giving him or her time to calm down and get comfortable. We encourage you to hold, talk to, and cuddle your pet if you desire. We pride ourselves on not only helping your pet but also offering you emotional support and resources, like the Pet Loss Library.
Memorializing Your Pet
West Park Animal Hospital partners with Trusted Journey, located in Grafton, Ohio to help memorialize your furry friend. They offer multiple memorialization options, including clay paw prints, urns, caskets, and jewelry to help you always remember your pet. They also have private cremation services, online memorials, and more.
Contact Us Today to Learn More
If your pet is aging or sick, it can be a very difficult and painful process. The experts at West Park Animal Hospital can help you through this time. We have been a trusted name in the veterinary business for more than 50 years serving people and pets in West Park, Lakewood, Fairview Park, Cleveland, OH, and other surrounding areas. Contact us today to book an appointment.
SERVICES
Thank you for your Cleveland Hot List votes. We were voted #1 again for the 5th year in a row! We are happy to continue to serve the community and appreciate your support.