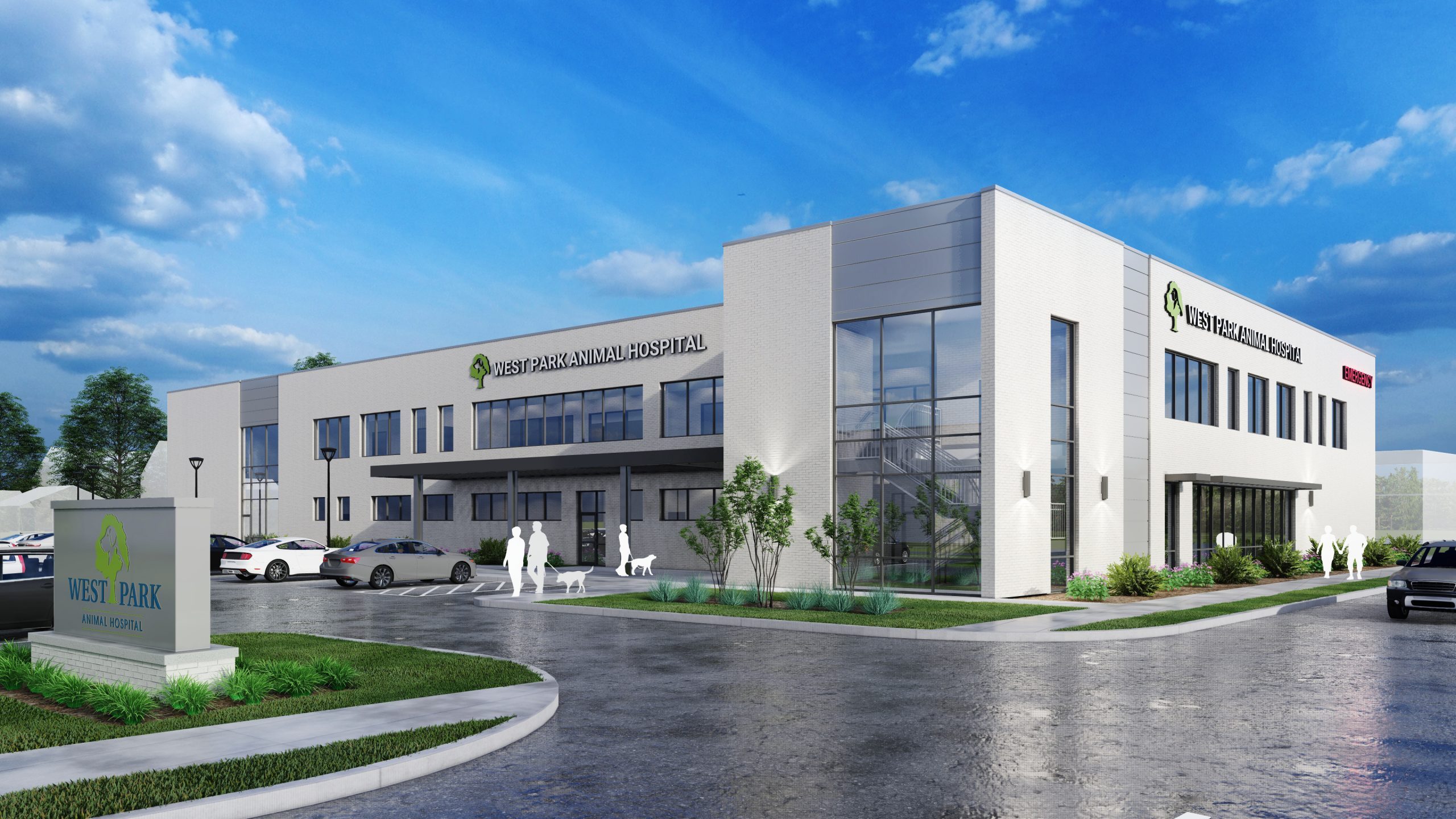 Estimated Opening Date is Spring of 2023
We are excited to announce that you will be seeing some huge changes around West Park Animal Hospital this year!
We are currently breaking ground on a new state-of-the-art facility in the lot just south of our current facility. We have outgrown our current building long ago, and we are finally changing that!
Some exciting features to the new facility will be:
A 2 story, 35,000 square foot building
24 exam rooms
Two larger treatment rooms
6 surgery suites
4 dental tables
A separate clinic upstairs to ease stress for our feline friends
A Bereavement Room to help beloved pets cross the rainbow bridge
Separate entrances for highly contagious diseases
Plenty of space and hospitalization wards to separate all categories of illness.
So much more!
We will continue to have around-the-clock care staff to look after our patients and give them the best care they deserve.
We look forward to sharing more details soon!
Please prepare for an amazing experience, with the same compassionate high-quality care we always strive to offer at West Park Animal Hospital!
May 13, 2022: Pouring The Stairwell Concrete!
With the masonry work now complete,
the construction company
 has started pouring concrete for the floors in two of the stairwells and preparing for the third. 
April 29, 2022: Finishing Up The Elevator Shaft and Stairwells!
With the elevator shafts being wrapped up, the construction company is continuing work on the walls of the stairwell shafts along with reinforcements and grout.
April 15, 2022: Bringing in the Building Blocks!
The construction company is full steam ahead! As more cinder blocks arrive, the elevator shafts and stairwells go up!
April 1, 2022: Finally, Foundation Time!
We are excited to share that the footers around the new building have been completed and the ground has been cleared for the foundation to go up!
The construction company has started to lay the bricks to our future!
ABOUT US
Thank you for your Cleveland Hot List votes. We were voted #1 again for the 5th year in a row! We are happy to continue to serve the community and appreciate your support.