A
t West Park Animal Hospital, we perform a variety of veterinary surgeries that can help your beloved pet feel better. With decades of experience, our team will provide your furry family member with the most up-to-date, evidence-backed veterinary care available.
Veterinary Surgical Procedures
At West Park Animal Hospital, we specialize in the care of domestic cats and dogs. As a clinic accredited by the American Animal Hospital Association (AAHA), we deliver high-quality, evidence-based care for your pets using advanced technologies that include pulse oximeters, inhaled anesthetic machines, and cutting-edge instruments. Our caring staff will work with you to help determine if veterinary surgery is necessary, explore your options, and ensure the best outcome for your pet. To this end, our team offers the following surgical procedures:
Spay and neuter: This procedure helps limit overpopulation and may increase your pet's lifespan.
Declawing: Surgeons will remove a cat's claws as well as the small bones they grow from to prevent scratching.
Lump removal: This procedure can help prevent the spread of potential cancer and more.
C-section: When a pet has trouble delivering newborns, this emergency surgery safely removes the unborn animals from their mother's uterus.
Abdominal exploratory surgery: If a pet demonstrates abdominal disease that professionals cannot diagnose with imaging alone, this veterinary surgery can help.
Gastric dilatation-volvulus (GDV) syndrome emergency surgery: Surgery for this condition, also known as twisted stomach or bloat, treats life-threatening stomach rotation in dogs.
Foreign body removal: When an item will not pass through your pet's digestive tract, this surgery can remove it.
Amputation: Vets can remove a damaged or diseased limb to keep your pet healthy.
Spleen removal: Also called a splenectomy, this procedure helps treat a ruptured spleen, growths, and other concerns.
Cranial cruciate ligament correction: This orthopedic pet surgery treats torn ACLs in pets to relieve pain and improve mobility.
Fracture repair: Plates and screws are used to set and stabilize your pet's broken bone.
Eye removal: If your pet's eye has been traumatized or infected, it may need to be removed to eliminate pain.
Dental extraction: This common procedure can be employed to combat dental disease and more in your pet.
After performing surgery, our expert team will transfer your pet to our ICU for monitoring, ongoing pain management, and comfortable recovery.
Benefits of Laser Surgery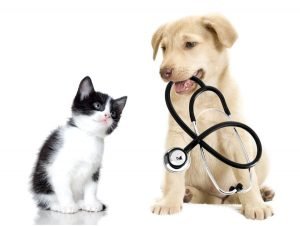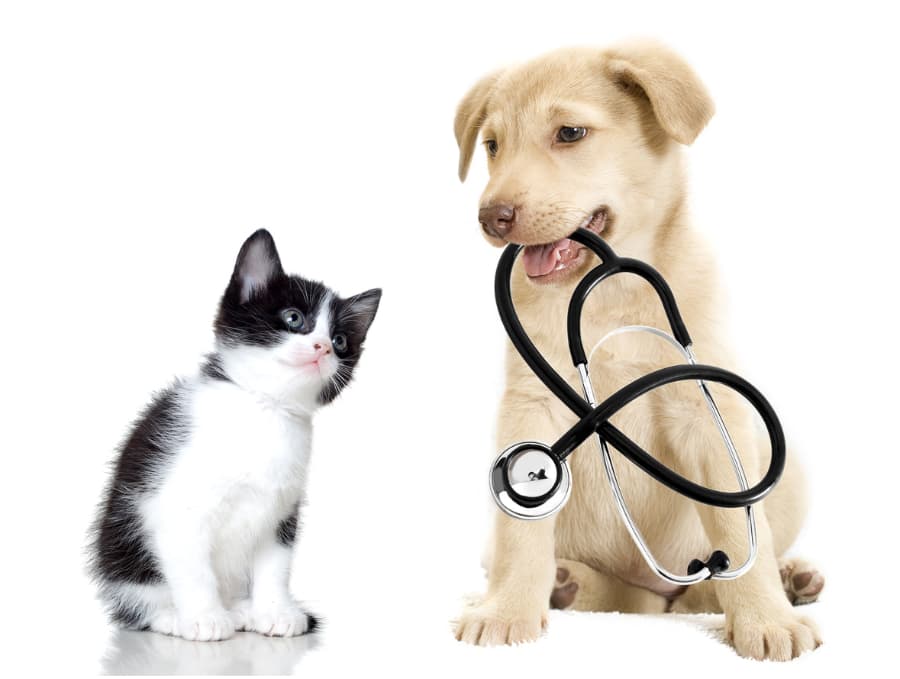 Instead of using traditional surgical scalpels, our team performs many veterinary surgeries with lasers. This innovative technique allows surgeons to safely cauterize nerve endings and blood vessels while simultaneously making incisions. Our laser surgery offerings include:
Cat declawing
Spay and neuter
Vascular surgery
Open abdomen exploratory surgery
Tumor/lump removal
Laser veterinary surgery offers several benefits for your pet. For example, your pet will experience less bleeding thanks to laser surgery's instant cauterization. They will also experience reduced swelling, shorter surgery times (meaning less time under anesthesia), less post-operative pain, and faster recovery times. Plus, laser surgery also boasts an increased level of accuracy, with its adjustable beam size giving surgeons increased visibility and control as they work.
Our Vision Statement
Our vision is to be the best possible surgery team by focusing on outstanding patient care and delivering optimal medicine. We strive to create an environment of compassion, teamwork, communication, positivity, and efficiency. We continually aspire to develop, support, and lift up one another while contributing to our thriving business here at West Park Animal Hospital.
Why Choose West Park Animal Hospital?
The caring staff at West Park Animal Hospital wants to help your family pet along the road to better health. That's why we offer the best veterinary surgery care available, whether you schedule an appointment or need emergency surgery. With staff on-hand until 1:00 a.m. daily, you can be confident that our team will meet your animal's surgical needs whenever they arise. If your pet needs surgery, contact us online or schedule an appointment by calling 216-252-4500 today.
SERVICES
Thank you for your Cleveland Hot List votes. We were voted #1 again for the 5th year in a row! We are happy to continue to serve the community and appreciate your support.