Pet Eye Care in Cleveland, OH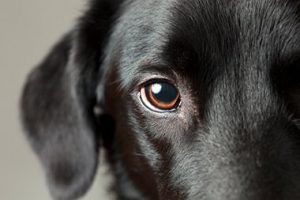 Your pet is a big part of your life, and you want their health to be in the best shape possible. West Park Animal Hospital is a full-service pet hospital that offers both high-quality routine veterinary care and specialized care for things like eyes and teeth. Here, West Park Animal Hospital shares the importance of keeping your pet's eyes healthy and the pet eye care services we offer.
The Importance of Pet Eye Care
Your pet's eyes are crucial for performing everyday activities and it's important they are healthy and working properly so your pet is comfortable and seeing correctly. However, there are many eye diseases that cause pain or vision problems for your pet. Cataracts, glaucoma, macular degeneration, and progressive retinal atrophy are just a few of the eye problems that your pet could develop. These issues can cause pain, vision impairment, or even vision loss, so it is essential that pet owners pay attention to any changes in their pet's health or appearance. Some warning signs of eye problems in pets include:
Redness
Tears or discharge
Foggy or cloudy appearance
Bulging or enlarged eye
Bumping into things
Excessive squinting
Whining and crying
Scratching or rubbing eyes
If you notice any of these symptoms in your pet, you should call our office at 216-252-4500 to discuss with one of our experienced staff members.
Our High-Quality Pet Eye Care
Our pet hospital prides itself on providing the highest quality care to pets of all stages and ages. Our team of talented veterinary experts performs a variety of eye care procedures and services to help improve your pet's eye health. These advanced procedures include:
Tono-Pen
Tono-Pen is an innovative diagnostic tool that measures fluid pressure inside the eye to help diagnose eye problems, such as glaucoma, uveitis, and vision impairments. It can also help evaluate cataracts and orbital damage.
Grid Keratotomy
A grid keratotomy is a minimally invasive surgical treatment that is used to repair chronic ulcers on your pet's eye's surface. If your pet suffers from indolent corneal ulcers, you may notice discharge, tearing, or swelling near their eye.
Cherry Eye Surgery
Cherry eye is a common eye problem that occurs when your dog's tear gland comes out of its natural position and resembles a cherry in the inner corner of the eye. One of our expert veterinarians will perform a minor procedure to reconnect the gland to a more normal location to treat it.
Veterinary Enucleation
Enucleation is the removal of your pet's eye. This procedure is occasionally advised to relieve unmanageable pain caused by an eye problem like glaucoma, trauma, or infection.
Contact Us to Book an Appointment
If your pet needs eye care, trust the veterinarian experts at West Park Animal Hospital in Cleveland, OH to provide the highest quality of care for you and your pet. We are one of just a few AAHA-accredited animal hospitals in the country and pride ourselves on our dedication to our clients and to performing first-class procedures with equipment that meets the highest industry standards. Contact our office today to learn more about our eye care services or book your appointment.
SERVICES
Thank you for your Cleveland Hot List votes. We were voted #1 again for the 5th year in a row! We are happy to continue to serve the community and appreciate your support.