PET EYE CARE FOR CLEVELAND, LAKEWOOD & FAIRVIEW PARK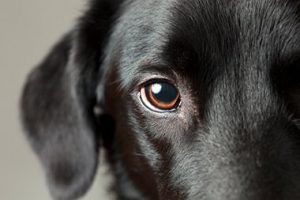 As with all our professional veterinary services, West Park Animal Hospital offers you only the best in quality pet eye care. We use the most advanced and innovative methods, techniques, and tools available to ensure your furry friend is receiving nothing but superior veterinary care. Some of our most commonly used pet ophthalmological tools and procedures include:
Tono-Pen, a diagnostic tool used to measure fluid pressure inside the eye, helps diagnose small animal glaucoma, uveitis, and blindness, and can be used to evaluate cataracts or orbital trauma.
Grid keratotomy, a progressive procedure that treats indolent corneal ulcers.
Cherry eye surgery
Veterinary enucleation (removal of the eye)
And much more…
SYMPTOMS OF PET EYE PROBLEMS
Signs or symptoms of pet eye conditions vary and can comprise of the following:
Redness
Discharge
Tear stained fur near the eyes
Foggy haze over the eye, appearing cloudy
Bulging or enlarged, red eyes; this may indicate advanced glaucoma, in which case the pressure in the eye is so great that it may lead to permanent optic nerve damage that can result in blindness. If you notice what appears to be a bulging, red eye, please contact us immediately for emergency veterinary assistance.
Swelling
Sunken eye
Watery eyes
Eye pain as indicated by:
Excessive squinting
Sensitivity to light
Whining and crying
Attempts to scratch the eyes by pawing or rubbing on the floor or furniture
Tenderness to the touch
Loss of appetite
Unusually aggressive or apathetic behavior when paired with another pet eye condition symptom
If you notice any of the persistent signs or symptoms listed above, please make an appointment with us sooner rather than later. Our eager veterinarians and staff are happy to help any patient in need!
SERVICES
Thank you for your Cleveland Hot List votes. We were voted #1 again for the 5th year in a row! We are happy to continue to serve the community and appreciate your support.