WELLNESS CARE & LIFE-SAVING VACCINATIONS FOR PUPPIES & KITTENS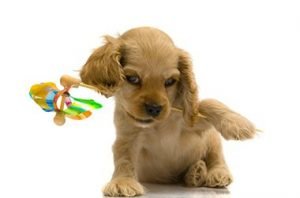 Newborn puppies and kittens, much like humans, are highly susceptible to disease and sickness that lurks everywhere around them. As a proud new pet owner, it is of the utmost importance that you schedule your new companion animal for a wellness care exam as soon as possible. Our experienced veterinarians and trained staff will guide you through everything you need to know about properly caring for your new pet and will also examine your puppy or kitten from head to toe to ensure overall health and wellbeing. As we work toward complete pet immunization over the next few months, we will provide you with helpful pet care tips (like how to potty train your puppy ) and discuss our advanced spay, neuter, and microchipping options, as well as include you in a discounted puppy or kitten vaccination program.
DISCOUNTED PUPPY AND KITTEN VACCINATION PROGRAM
As a part of our puppy and kitten wellness care plan, we offer a vital pet vaccination program at a discounted, budget-friendly price. During your visit at our Cleveland, Ohio, animal hospital, your cute furry friend will receive a:
Vaccine
Toenail trim
Fecal exam to test for parasites and illnesses
NEW PET VACCINATION SCHEDULE
Your new little puppy should receive important, routine vaccinations starting at 6 weeks old and again at 10, and 14 weeks. The kitten immunization schedule varies slightly in that the first shot should be administered at 8 weeks old and the rest follows suite at 11 and 14 weeks. One of our trusted veterinarians will discuss with you the details of these vaccines and can assist you in appropriately scheduling your young pet's immunizations.
Please contact us today to help lead your new puppy or kitten to a lasting healthy life.
Wellness Care
Thank you for your Cleveland Hot List votes. We were voted #1 again for the 5th year in a row! We are happy to continue to serve the community and appreciate your support.