Veterinary Dental Care in Cleveland, Ohio
At West Park Animal Hospital in Cleveland, Ohio, we provide a long list of essential pet dental care services to keep your pet's mouth happy and healthy. With over 50 years serving West Park, North Olmsted, Berea, Rocky River, Lakewood, Fairview Park, Cleveland, and the surrounding areas, our experienced veterinarians are standing by to assess your pet's oral health and provide any necessary treatments.
Why Pet Dental Care Is Key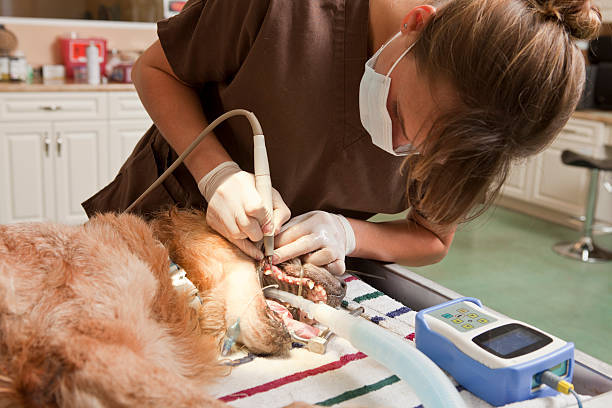 Maintaining the oral health and hygiene of your pet is important because a clean and healthy mouth contributes to your pet's overall wellbeing and free of secondary infections and disease. At West Park Animal Hospital, we recommend dental care as a part of your pet's routine care plan, which consists of our pet dental services. We offer everything from simple wellness exams to ultrasonic dental scaling performed under anesthesia by a veterinary technician. Other services include:
Pet fluoride
Routine pet teeth cleanings
Veterinary tooth extractions
And more.
High-Tech Treatments for the Best Care
At West Park Animal Hospital, utilize the latest technology for treating and caring for your pet, including the following:
Digital X-rays
The dental care X-ray unit can help us diagnose and develop a treatment plan for oral health issues in your pet. The digital X-ray system works quickly and accurately to minimize the time your pet spends under anesthesia and produces more precise results than traditional X-rays.
Ultrasonic Scaling
Ultrasonic scaling treatments can remove plaque much faster than hand scaling, greatly improving the health of your pet's teeth and gums while again minimizing discomfort and the time they spend under anesthesia.
Pet Care Tips for Oral Hygiene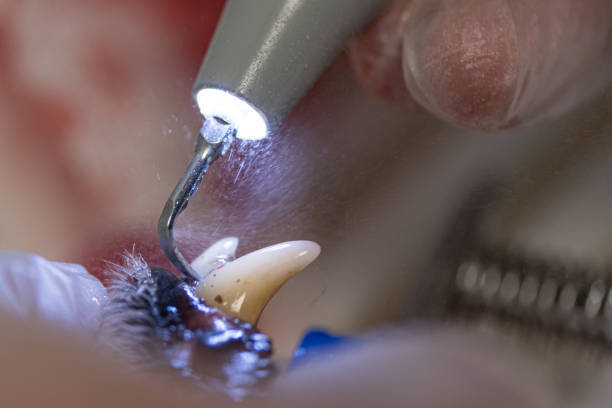 Preventative medicine extends to your pet's mouth, too. Dental diseases, particularly animal periodontal disease, are common in pets, especially dogs. However, pet owners can prevent such oral diseases by feeding them a crunchy diet and taking advantage of dental treats, diets, and toys. Brushing your pet's teeth each day is also highly recommended, and it's easier than you may think. Using veterinary toothpaste only, slowly introduce your pets to the following process:
Day 1: Offer a taste of the toothpaste.
Day 2: Offer a taste again, and run your finger along the top gum line.
Day 3: Use a toothbrush instead of your finger.
Day 4: Continue this slow introduction with the bottom teeth.
Eventually, you will be able to brush all of the teeth quickly, working from the back to the front. If your pet is impatient, focus on the upper back teeth, where periodontal disease is often the worst. All along, don't forget to give your pet plenty of praise!
Learn More about Pet Dental Care at West Park Animal Hospital
At West Park Animal Hospital, we've been providing renowned pet dental care in Cleveland, Ohio, for decades. For more information on pet oral hygiene and the services we offer, contact us today. We're happy to help you set up an appointment for your pet and offer payment options to help keep your veterinary visits affordable.
SERVICES
Thank you for your Cleveland Hot List votes. We were voted #1 again for the 5th year in a row! We are happy to continue to serve the community and appreciate your support.