New Veterinary Patients in Cleveland, Ohio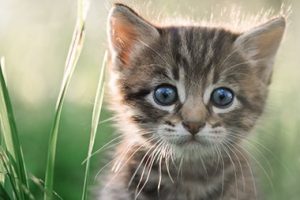 West Park Animal Hospital is accepting new patients. Located in Cleveland, Ohio, our professional veterinary clinic serves animal owners living in West Park, North Olmsted, Berea, Rocky River, Lakewood, Fairview Park, and other areas. We provide high-quality veterinary care for pets through every stage of life using leading technology in our state-of-the-art facility. Learn more about our veterinarian services and what to expect as a patient.
Preparing for Your First Visit
As a new patient at West Park Animal Hospital, know that our veterinarians and staff will treat your furry friend with the utmost compassion and care. We want you and your pet to feel comfortable in our office, and we do everything possible to cultivate positive patient experiences. For your initial visit, please take the following recommendations into account:
New client forms: We encourage you to fill out our new client form prior to your first visit. The new patient information form is available online and only takes a few minutes to complete. This helps make it easier for us to check you in, get to know your needs and minimize wait times at our hospital.
Plan for early arrival: We also encourage our clients to arrive 10 to 15 minutes ahead of their appointment. This provides ample time for us to check in your animals.
Pet handling: Please arrive with your pet on a leash or in a carrying kennel. This helps ensure the safety of all the pets and people in our office.
Emergencies: Our clinic handles same-day critical care cases and extended hours to accommodate urgent situations every day between 8:00 a.m. and 1:00 a.m. the following morning. Critical and intensive care patients receive 24-hour monitoring for their safety and the peace of mind of their owners. Our staff will keep you updated on your pet's condition every step of the way.
If you would like to view our facilities ahead of time to see what they're like, take a virtual tour online. Here, you can get a sense of what our treatment rooms, kennels, rehabilitation center, and other areas are like.
Our Veterinarian Services
As a trusted veterinary center in the area, West Park Animal Hospital offers a wide range of healthcare services for cats and dogs. If your animal is sick or injured, an experienced veterinarian will examine your pet and recommend the next steps in treatment. We use advanced equipment to aid in making a diagnosis, including digital X-rays, ultrasounds, electrocardiography, and our veterinary services include:
Through our onsite pharmacy, animal owners can easily access the medications their animals need to thrive or recover from an illness or injury. Common veterinary products are also available for purchase through our veterinary hospital, including:
For specific questions or concerns about any medications or specialty products your pet may need, a veterinarian is always happy to assist. They can provide recommendations that are in your and your animal's best interests.
Payment Options
At West Park Animal Hospital, we know that pet health issues can arise at unexpected times and we make every effort to make billing feel as seamless as possible for animal owners. Our veterinary clinic accepts payment at the time of treatment in the following forms:
Visa
Mastercard
American Express
Discover
Cash
CareCredit is a medical credit card just for healthcare expenses, this option makes it easier to finance out-of-pocket payments on behalf of your animals. Through CareCredit, patients have access to exclusive financing options that they may not be able to get with other cards, including payment terms ranging from 24 to 60 months.
Pet Health Insurance
Did you know that insurance is available for your animals? From emergency visits to routine care, a variety of plans are available from leading providers in the industry. West Park Animal Hospital offers some recommendations on the pet health insurance companies some of our clients use, such as:
We also offer several resources for new and seasoned pet owners. To learn more about animal rescues, pet loss assistance, recommended food brands, and other insights, visit our page with helpful links.
Receive Quality, Compassionate Pet Care at West Park Animal Hospital
Let us help you manage your pet's health throughout their lifetime. As a leading veterinary provider in the Cleveland, OH, area, West Park Animal Hospital is certified by American Animal Hospital Association (AAHA). For more information about our veterinarian hospital or to schedule an appointment, contact us today.
NEW CLIENTS
Thank you for your Cleveland Hot List votes. We were voted #1 again for the 5th year in a row! We are happy to continue to serve the community and appreciate your support.