FULL-SERVICE POCKET PET CARE IN CLEVELAND OH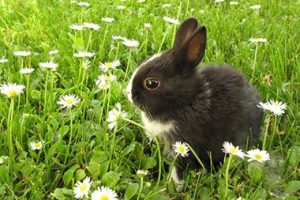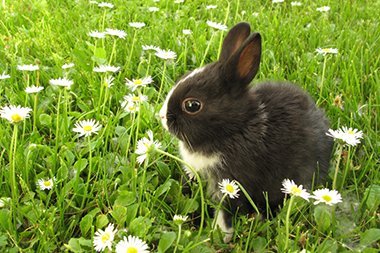 Located in Cleveland, Ohio, our full-service animal hospital is happy to treat a variety of exotic and pocket pet patients, such as:
Rabbits
Rats
Ferrets
Guinea pigs
Sugar gliders
Gerbils
Hamsters
Chinchillas
Mice
*We do not treat birds or reptiles at this time
Our talented pocket pet veterinarian, Dr. Kari Swedenborg, and trained staff are focused on quality, compassionate pet care that optimizes the overall wellbeing of your unique little friend. We use only the most advanced techniques and equipment to ensure that your pet is getting the absolute best of care. Included in our long list of exotic pet care services is:
Dental care
Surgery and laser surgery
Grooming
After-hours emergencies (offered until 1 a.m. every day)
Critical and intensive care (24-hour pet monitoring)
Skin care
Eye care
Pet pain management
Internal medicine
Pocket pet diagnostics
In-house laboratory
Exotic pet husbandry guidance (how to provide proper care)
Onsite veterinary pharmacy
Ferret vaccinations
End-of-life care
Pet loss coping guidance
POCKET PET HUSBANDRY: HOW TO PROPERLY CARE FOR YOUR PET
Improper housing and feeding are the leading causes of illness and even death in many pocket pets. Since these cute little creatures have an innate ability to mask signs of sickness until the problem has reached an advanced, sometimes even fatal stage, it is imperative to educate yourself on what specifically your pocket pet needs to lead a happy, healthy life. With each species comes a different set of needs, ranging from:
Specialty diets and supplements (oftentimes in pellet form)
Consistent housing temperatures
Specific bedding
Proper shelter
Fresh water
Different handling instructions
Unique bathing requirements
Appropriate and safe toys or cage accessories
We highly encourage you to contact us today if you have questions on how to properly care for your little loved one. We can provide you with plenty of professional advice and veterinary guidance to help ensure the wellbeing of your pet.
SERVICES
Thank you for your Cleveland Hot List votes. We were voted #1 again for the 5th year in a row! We are happy to continue to serve the community and appreciate your support.
TOUR OUR HOSPITAL
MEET OUR STAFF