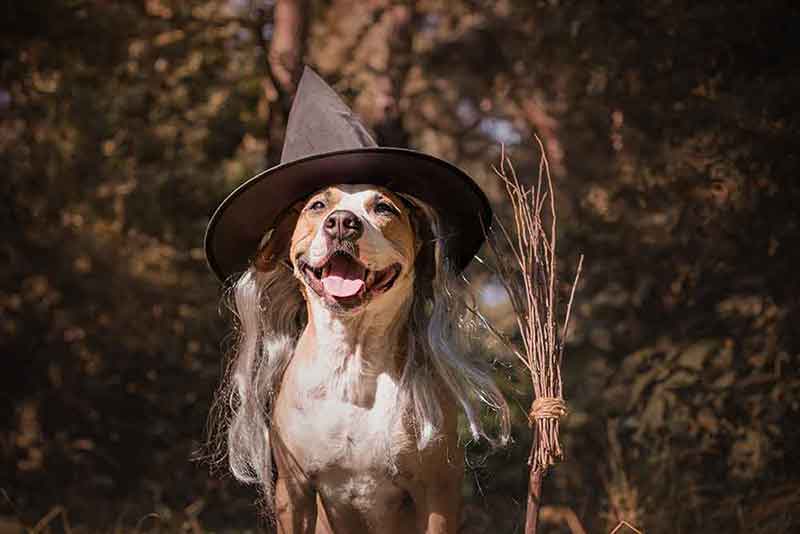 Halloween is right around the corner, and we can't wait for pumpkin  carving, bobbing for apples, and costumes! This year, we've put together a fun list of the best pet costumes, and we're excited to share with you.
Remember that not all pets like getting dressed up, so before you partake of this tradition, spend some time getting your pet acclimated to the process. If they still don't like to wear a costume, don't force it – enjoy other aspects of Halloween. A Halloween movie marathon under the covers with our pets sounds pretty good, too!
But, if your pet does like to dress up, you've come to the right place!
Best Pet Costumes
Food costumes – who doesn't love the hot dog costume, especially when worn by a dachshund? Pancakes, eggs and bacon, a pumpkin spice latte, and cupcakes also all make adorable pet costumes.
Animals – animal costumes are fun ways to let your pet express her wild side. A skunk, squirrel, and bat are all great for small dogs and cats. Big dogs can look amazing as a lion, a cow, or a horse.
Superhero – our pets are all superheros to us, so what better way to celebrate this fact than by dressing them us as superdog or supercat? All you need is a cape, a superhero suit, and boots.
Star Wars – we're talking the old school version, folks. Yoda, Chewbacca, and an Ewok are all stellar pet costumes!
Traditional – a black cat dressed as a witch, a ghost dog, a mummy, and a puppy pumpkin are all costumes that we think are cute, squared.
Creative – these twists on well known costumes can be especially great due to their irony. Cue: dog wearing a UPS delivery man costume, Ghostbusters, a pirate, and Beetlejuice. So much fun can be had when you think about your pet's personality, breed, and what costumes might fit best.
Bonus Points: Pet and Owner Duo Costumes
If you're really into the Halloween costume thing, West Park Animal Hospital also knows a thing or two about duo costumes for pets and their people (ahem!).
Dracula and pet bat
Chef and lobster
Lion-tamer and lion
Hotdog vendor and hotdog
Princess Leia and Ewok
Whatever you decide, Halloween promises to be so much fun. Remember to keep pets safe this Halloween as you participate in the festivities. Call us if you have dressed up with your pet, and let us know what you consider the best pet costumes!
The post Halloween Fun: Best Pet Costumes for 2018 appeared first on West Park Animal Hospital Blog.