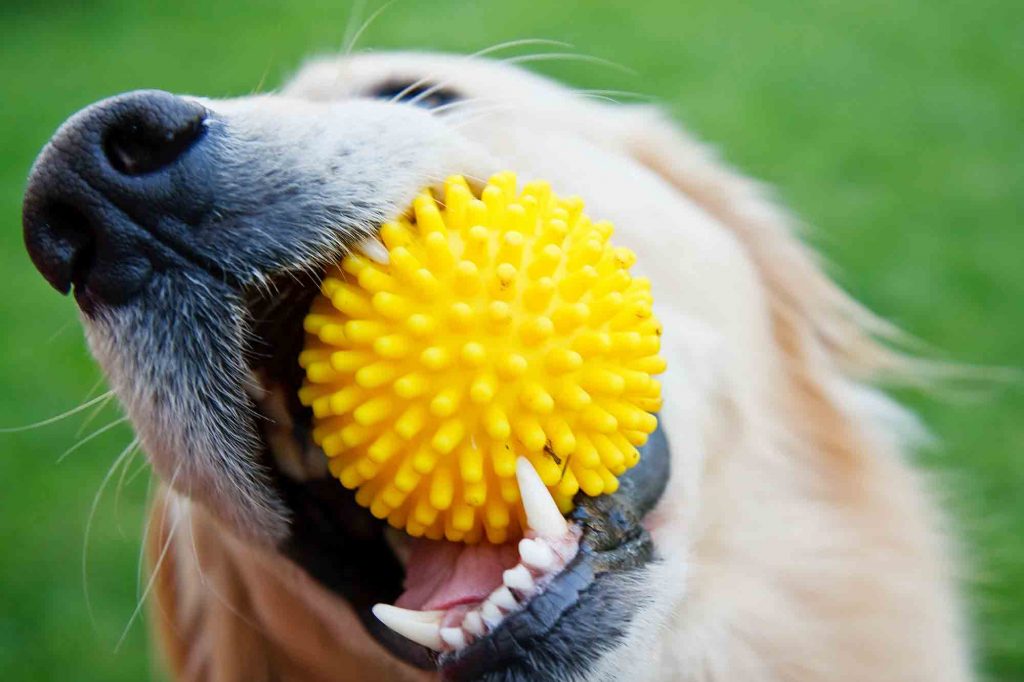 There's probably not a dog out there who isn't interested in some kind of toy, be that a ball, a Frisbee, or a peanut butter-filled Kong treat (Xylitol-free, of course!). Dogs and their toys go hand and hand. But did you know that interaction with your best pal can increase his or her interest in exercise and bonding with you?
Check out all of the ways that dogs benefit from playing with their owners, along with some of our best dog toys for these awesome times together.
Physical and Emotional Wellbeing
Dogs are sociable creatures – and nothing can be better than combining your dog's favorite toy with his favorite person. There are many reasons why playing with your pet can be advantageous:
Quality exercise – Playing with your dog each day will motivate the two of you to get more exercise. Try an energetic game of Frisbee or Nerf football, or create a challenging canine agility course in your own backyard.
Enrichment – Without activities and games, a pet is subject to boredom, which can create a wide variety of behavioral challenges like barking, chewing, or attempts to escape. Enrichment includes all of the activities that allow your pet to perform behaviors associated with their species, including play and socialization.
Emotional wellbeing – Playing offers a great opportunity to increase emotional wellness, instilling confidence, trust, and happiness in our companion animals.
Human-animal bond – Bonding is the important relationship you share with your fur pal that accentuates companionship. Through bonding, you reinforce the physical, emotional, and psychological health for both you and your pet.
Understanding – By playing with your dog, you gain a better understanding of his or her preferences and disposition. Being aware of your pet's day-to-day behavior also alerts you to any changes in meal time, energy, and overall health.
Determining the Right Toy
Although we assume dogs just love toys in general, not all dogs respond to fetch or chase or chewing. So not just any old dog toy will do the trick, which is why finding the right toy for your pal is key. Here are some recommendations:
Pet size can help you determine which type of toy to choose. Avoid toys or balls that are small enough to be ingested, including items that can break off of the toy.
While you are out at the park or playing around the house, observe your pet. Are they a chewer? Does they love to run? Chase balls? Scavenge and smell? These favorite behaviors can help you decide which toy will correspond.
Toys that squeak or light up provide additional stimulation that many pets adore.
Small or toy breeds often spend more time indoors, so appropriate games and activities for them might include items like Nerf and plush toys you can throw around the living room.
Recommended (and Rad!) Dog Toys
Now that you and your dog are ready for the fun to begin, some of these awesome toys may be the right ones for you.
What are some of your dog's favorite toys? We would love to hear more! And if we can answer any questions about your pet's health, please call us.
The post All of the Coolest Dog Toys for Your Best Friend (and Why They Are so Important) appeared first on West Park Animal Hospital Blog.