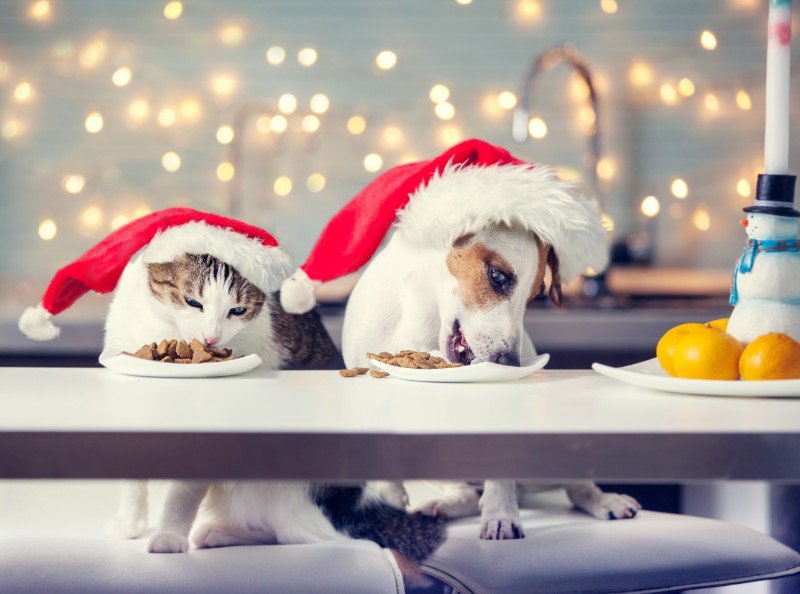 Tis' the season of giving, and if you're reading this blog, chances are that your pet has made your "nice list" this year (and every year!). With a dazzling array of options, it can be overwhelming to come up with the perfect gift for the four-legged friend in your life.
Fortunately, here at West Park Animal Hospital, we've got a pretty good idea of what your pet wants for Christmas!
Presents, Presents, Presents!
It wouldn't be Christmas without presents! Whether it's a cozy new bed, an awesome catio, or a fresh tube of tennis balls, your pet is sure to love whatever gift is under the tree for them.
Trying to cut down on clutter or free up room in your budget? A quick internet search reveals no shortage of easy DIY pet toys for both dogs and cats, regardless of skill level!
Playtime, Please!
Jack Panskepp, a neuroscientist best known for his extensive work on animal emotions, identified play as one of seven primary emotional systems in mammals. Pet owners already know how important play is to their pets, and the holidays present the perfect opportunity for a little extra fun. A game of fetch in the snow, food puzzles, nosework, or a rousing session of feather or laser chasing might be exactly what your pet wants for Christmas this year.
The Gift of Safety
Your pet relies on you to create a safe environment for them, and this is never more important than during the holiday season. Keep all people food and drinks away from pets, and make sure ornaments, electric lights, lit candles, and breakable items remain out of reach. Don't allow your pet to drink water from the Christmas tree (it might contain toxic chemicals), and keep tinsel away from your cat (if ingested, it can cause a dangerous intestinal blockage).
If you find yourself in need of emergency help this holiday, please don't hesitate to contact us right away.
All Your Pet Wants for Christmas is…You!
Your pet's greatest happiness comes from spending time with their human family members, and this is one precious gift you can give for free. Increase your time together through walks, playtime, cuddles, training, grooming, or by creating a new holiday tradition.
From all of us at West Park Animal Hospital, we wish you and your pet a safe and happy holiday season!
The post Four-Legged Wishes: What Your Pet Wants for Christmas appeared first on West Park Animal Hospital Blog.